Have you seen the most hyped debate, "Bilstein 5100 vs 5160 vs 6112 Shocks," lately on tuning forums? Perhaps you even have been drawn in by this hype. Maybe you asked yourself, "Which shocks are best for you?". 
You may praise these Bilstein shocks that fulfill your heart's desire: they can take on anything you throw at them, from constant bumps and jerks to vibrations that remind you of your car's driver to a smooth ride every time. But with all of these evaluations, is similarity what makes us reach a decision?
Just how minor they appear to be on paper can be considered dissimilar to the operational functions of these shock absorbers. That's precisely why these shocks differ so greatly from one another. We'll try to distinguish them by making an in-depth comparison here. Stay with us. 
Bilstein 5100 vs 5160 vs 6112 Shocks – Comparison Table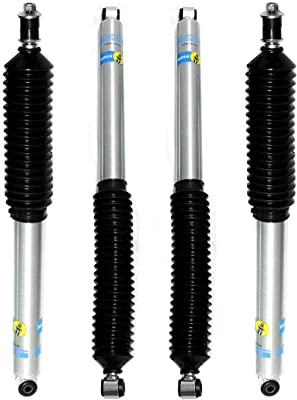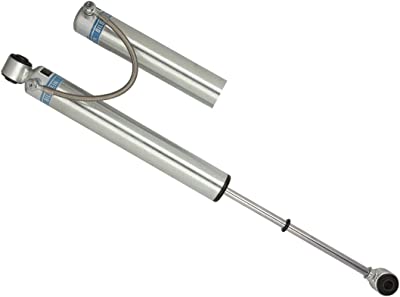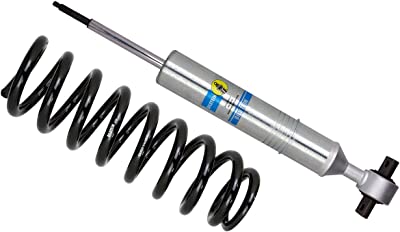 Before proceeding to the main discussion, don't hesitate to have a look at the comparison table that will shortly illustrate their key specifications as well as differences. 
| | | | |
| --- | --- | --- | --- |
| Attribute | Bilstein 5100 | Bilstein 5160 | Bilstein 6112 |
| Body material | Chrome-plated Steel | Still, the body with Ceramic coated reservoir | Still, Zinc Plated |
| Performance | Suitable for on-road driving | Suitable for moderate off-road driving and on-road driving | Suitable for hardcore off-roading |
| Shock Body Diameter | 1.95 inches | 2.0 inches | 2.65 inches |
| Rod size | 0.5 inches | 0.5 inches | 0.7 inches |
| Piston type | 46 mm digressive piston | 46 mm digressive piston | 60 mm digressive piston |
| Remote Reservoir | Not Available | Available | Not Available |
Bilstein 5100 vs 5160 vs 6112 Shocks – Head to Head
Shock absorbers are evaluated based on some common factors. In this portion, we'll compare these three shock absorbers based on those factors. Let's start. 
Height Adjustment
Bilstein always keeps the door open for drivers who prefer varying ride heights. You can select the elevation that best suits the way you drive and the terrain. The Bilstein 5100 shock has three adjustable heights. The Bilstein 5160 shock includes an innovation that permits it to adjust quickly to changes in the ground. 
At the same time, it provides greater responsiveness to changes in the ground. On the other hand, Bilstein 6112 shocks use a detachable sleeve that can be arranged to change the anterior heading of your vehicle. 
You can alter it between 0 and 1.2 inches, 1.6 to 2.0 inches, 2.0 and 2.5 inches. One extra advantage is that you can set a bit stiffer ride, which will be beneficial for off-road functionality.
Shock Type
At times, it seems like Balstein's diverse portfolio is somewhat of a surprise. Their product assortment satisfies the needs of every consumer group. The gains in the segment cater to two distinct buying demographics.
The 5100 unit is the preeminent shock for racing enthusiasts or off-road vehicles since it goes back to ancient times. The reality is these date back to a more impressive time. The 5160s are primarily dedicated to daily driving, so you don't have to shell out extra cash.
Generally speaking, Bilstein 6112 Coilover is an improvement over just the Bilstein 5100 leveling struts, but now that it is an uptick over that, it's a step up. There are times when the Bilstein 5100 shocks may feel a bit rough, but Bilstein 6112 feels a bit more prepared for off-road trails.
Off-road Performance
When you're upgrading your stock shock setup with aftermarket units, the performance you'll get might be the biggest concern for you. Let's see how these shocks perform in terms of off-roading:
Bilstein 5100 shocks are much more reasonable for tougher environments than some alternate sorts of hydraulic suspensions. However, these 5100 shocks experience a decline in their performance in severe loading conditions with higher speeds or when you're attempting to go up a rugged terrain in the desert and hit valleys with them.
They aren't built to go beyond this level however they're not at this level, either, so based on how much driving you do, this system may or may not fit your driving needs adequately. 
It has a strong overall quality score and handles more weight in your car. So if you have a load up or have any camping gear in there you don't need, this is probably a suitable choice.
The 5160 is essentially an upgraded version of the 5100, having most of the good parts of the rear shock with improved off-road performance. The initial thing you'll probably notice is that this is a reservoir system, with the reservoir balancing piggybacked onto the main shock.
So, there will be more fluid capacity and better performance in rough terrain because you can now dissipate heat and get those shocks working immediately. So you're going to have to generate less wasted fluid, and it will perform better and more smoothly.
The unique internal valving of 5160 allows that winding pattern to take place, which keeps the shocks functioning longer and enables better surface traction. Additionally, the rear vehicle block and leaf kit can be up to 2 inches-in-residence without experiencing a significant reduction in performance due to the placement of the valve.
No matter what sort of terrain it is, the Bilstein 6112 never disappoints you. Thanks to the way of active damping and the specific mounting of the damping value in these capabilities, the Bilstein 6112 can obtain a much better grip off-road, giving you added stability and less wobbling and hopping around.
You're less worried about your ride being prepared for a quick trip because your vehicle is composed of a more dependable part than a factory strut. 
As a result, you enjoy off-roading time and get additional confidence when you're looking to leave the city and enjoy your favorite story about a place or your favorite fishing hole airstrip.
On-road Performance
Most likely, individuals are primarily enthusiastic about motor vehicle handling and the off-road performance they get from it. However, if the vehicle is your only method of getting around, it would not matter if you treated it like a street vehicle. 
In that case, how the car performs on the street would be of immense relevance to you, and it would probably impact your family, too. 
So, here, Bilstein 5100 shocks are ready for comfort by and large. We feel it's relaxing to travel on it, so much so that our body doesn't tire after we go over speed humps and other things. 
This unit is going to be fairly comfortable to ride on. It won't damage your spinal column or feel like you're going to hurt your back going over speed bumps.
Bilstein's air pressure technology delivers exceptional handling on and off the tarmac while rendering an amazingly smooth trip. On road, the 5160 shocks are also amazing. 
They radically change the vehicle into a significantly more adventuresome and reactive carriage. Now talking about the 6112 unit. The Bilstein 6112 handles fantastically well on the road. 
Regardless of any coil-over strut arrangement you choose, the ride will be stiffer than the factory setting, but as you drive back and forth around town, you know it will meet your expectations.
However, you'll still experience bumps, obstacles, and dirt as you drive around towns and cities or ride across rougher roads. 
Body Construction
Bilstein 5100 shock series, which upholds as high-end among the competing shocks on the market, is manufactured from high-quality and long-lasting materials. It has a digressive piston and a zinc plating exterior finish that combined works to resist damage. Moreover, it has been built from durable stainless steel.
Bilstein 5160 shocks come with a remote reservoir, which aids in improving oil capacity damping sensitivity, along with heat dissipation. The most noticeable factor of this unit is the ceramic coating. 5160 shocks also feature special swivel banjo fittings on its reservoir hose that permits 360-degree rotation. 
The dividing piston enables the reservoir to achieve more shaft movement while leading to an increase in output. They are new to production and are designed to have a swiveled hose missing from the 5100 but not the Bilstein 6112 series. 
In addition, due to its zinc-plated steel construction and reinforced conformability, the Bilstein 6112 series is an extremely durable shock.
Springs
The springs used in Bilstein 6112 are produced by aggressors who adhere to harsh terrain as they endure thermal shock treatment. The engineering behind these springs was intentionally made to suit the toughest running surface. 
They are the newest generation of Eibach Springs. However, being built to these specifications does mean a higher price tag. 
The 5100 has relatively good springs, but it can not match the performance of the 6112. It will provide adequate damping capacity for a smooth ride in rough terrain. The 5600, on the other hand, isn't bolstered by lift springs but uses a twin-tube design to make up for its absence.
Shock Oil/ Gas Reservoir
Of all the three different types of shocks, oil gas is a fundamental component of all three of them. First, retain adequate pressure to ensure your ride stays stable when the weather is rough while absorbing as much warmth as possible to prevent the system from becoming too warm. 
The Bilstein 6112 has the biggest shaft, which holds the most oil. That virtually makes it the best of the three categories, with the Bilstein 5160 next and the 5100 last.
Pros and Cons of Bilstein 5100 Shocks
Late but complementary to our discussion, we should have a quick look at both pros and cons of each shock model. Now starting with the 5100 model. 
Pros:
Monotube design with the gas pressure chamber.
Excellent dampening
Digressive valving ensures quick responsiveness 
Perfect shock for towing
Affordable and reliable.
Silver coating for superior outlook
Cons:
Not preferable for frequent on-road uses
Pros and Cons of Bilstein 5160 Shocks
Pros:
Enhanced heat dissipation
Remote reservoir
Superior on-road performance
360-degree rotatable hose fitting
Superior build quality
Cons:
Struggles in extreme off-road conditions
Pros and Cons of Bilstein 6112 Shocks
Pros:
Suitable for both off-road and on-road purposes
Mono-tube shock design
Comes as a complete package
Durable and reliable
Wide range of adjustable heights
Cons:
Bilstein 5100 vs 5160 vs 6112 Shocks – The Final Verdict
So, you have seen a head-to-head comparison between three of the most popular Bilstein shocks. But, if you're still confused about which one you should pick, here is our final judgment. 
However, you should agree that every Bilstein suspension has its distinguishing traits and qualities, albeit all share the Bilstein trademark of suspending well. They all use monotube shock design except for the 5160, which has a remote reservoir, an improvement over double-tube suspension techniques. 
Their rear suspension setups are more durable and provide more supportive support than traditional coil springs. On top of that, all of them are zinc-plated. This is extremely useful if you want to drive off-road, as you will end up facing a lot of dirt, mud, and other filth in your path.
But, the main factor that plays a big role in your selection is what actually suits your needs and budget. Based on these, we can end up with the summary as follows:
The 5100 is an entry-level shock setup offered by Bilstein, so their price is the lowest among these three. The upgraded version 5160 will cost you some extra cash. However, 6112 is the most expensive one among these three. So, your tight budget might drag you towards 5100. Otherwise, you might be happy with the 6112. 
Now it comes to your driving pattern. If your driving is mostly centered on daily commuting or standard roadways, 5100 will satisfy you by all means. However, it won't be as good as the 6112 for off-roading, so you must resort to this. On the other hand, 5160 stays somewhere between these two.
More resources: