Shocks and struts are necessary for enhanced handling and power when you make a large improvement or merely want to boost your car's functionality. Nonetheless, there are many shocks and struts manufacturers to pick from, making it tricky to understand what will work best for your automobile.
But once you have narrowed your choice among Gabriel and Monore, it's a good sign you have done a big portion of your selection process. However, complexity comes forward when you're stuck in a Gabriel vs. Monroe shock and strut battle. So, which one should you choose? What are the differences between them? 
Monroe is a well-regarded shock and strut company and is often recognized as the more popular of the two, but everyone has a different personal preference. Monroe is made in the USA and is predominantly preferred for smoother belt drives than their Gabriel counterpart.
Gabriel is known as the inventor and innovator of products meant mainly for cruisers, trucks, and buses rather than cars. If you just want to do some fine-tuning here and there, and robustness isn't in your desire, you can get the upper hand at Monroe.
What Are Gabriel Shocks and Struts?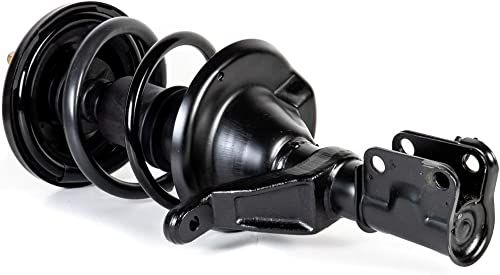 Gabriel stays abreast of the newest developments in vehicle technology so as to innovate and broaden developing their best-selling shock and struts for just about any new American-made cars available on the market. 
With an irrepressible mindset, Gabriel continuously creates high-performance shock and struts for a wide range of American vehicles. Exclusive G-Force technology with a high-pressure nitrogen compressor increases responsiveness, handling, and control for cars towing trailers or oversized hauling cargo. 
Gabriel offers an array of shocks and struts for light and heavy-duty vehicles. Some of their notable shocks and struts include:
Ultra Shocks and Struts.
MaxControl Shocks.
Proguard Shocks.
Readymount.
LTV Shocks.
Load Carrier.
What Are Monroe Shocks and Struts?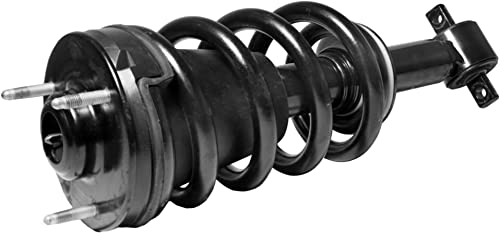 Monroe is a world leader in the field of high-performance automotive OEM shocks and struts, which have been manufactured in the United States for over a century and create a variety of other products, including steering and suspension parts. These goods serve light trucks, cars, SUVs, vans, and commercial vehicles. 
Monroe has made an astounding reputation by supplying superior-level ride control crafted and manufactured to help your automobile attain a smooth, new-to-you feel. You'll find the patented M-TECH®2 Rebound Valving Technology™, with Twin Technology Active Control System in many shock and struts setups.
In addition to the Monroe Shock Eliminator, Monroe made the very first shock absorber for railroads and the armed forces, too. However, as you're concerned about shock struts, Monroe offers you the following varieties:
Monroe OE spectrum.
RoadMatic by Monroe.
Monroe Adventure.
Monroe Original.
Monroe Intelligent Suspension Ridesense.
Monroe Van-Magnum.
Gabriel vs. Monroe Shock and Strut – What Are the Differences?
To differentiate shocks and struts from Gabriel and Monore, we need to go through a head-to-head comparison. This is what we're going to do here. Have a look at the comparison of major factors regarding these two brands' products.
Rear Lift
Your shock absorbers will be your main line of defense when it comes to driving on rough terrain and can take all the bumps that an adventurous country road throws your way. 
The primary choice is to go for air shocks, and Gabriel emerges as the leading diver in this category. With a shock ranging from 20 to 150 psi, Gabriel will outperform its rivals by a greater margin.
Even though not the most significant, Monroe air shocks might suffice if your rear isn't on your top list of priorities. They also provide better odds when traveling in inclement weather.
Ride Quality
Depending on your unique needs and preferences, one of the best use cases for shock-absorber attributes is when you'd like to end up with an especially firm or comfortable ride. 
Gabriel shocks and struts and Monroe parts will generally let you reach this goal, with Gabriel products helping you feel more well-secured in the latter group and Monroe parts improving your overall ride quality to a more luxurious level.
For those who drive in rough road conditions, Gabriel shocks could be the best option. They're highly versatile, reducing your need for additional speech therapy and substantially lessening damage to your vehicle. On the other hand, if you want a relaxing ride while driving, your next best choice is Monroe products. 
Lifespan
Another important aspect you should think about when purchasing shock absorbers is how many years they will likely last before requiring replacement. This is particularly important when you want to use your shocks for a long time to come, and it's well worth thinking about precisely what you're getting yourself into when acquiring them.
There are some persistent laymen who say that Monroe shocks last longer compared to Gabriel shocks. While they may seem equal, this is a claim that cannot be substantiated. Both brands boast of lasting, and for 50,000 miles on rougher roads, they provide plenty of value for the price.
Manufacturing Plant 
Another crucial thing to bear in mind, however, is that not all of the development takes place in the country of origin. The quality of service you receive is something that individuals from any country can give.  In certain instances where manufacturing is outsourced, it's wise to look domestically as well.  
All things considered, as far as we can tell, Monroe manufactures at least some of the products that we've observed in the United States. Tenneco, the parent company of this brand, has been earning revenue from a factory in Mexico to many different countries for decades. Gabriel broadens operations a bit more. 
We've heard that they were manufactured in Mexico and Canada, as well as in other locations. Two locations of which we are reasonably certain in terms of their reputation of reliability and trustworthiness. 
Installation
Another essential part to check out when purchasing new shocks and struts is installation. Thankfully, Monroe and Gabriel both excel in offering installation shocks and struts for vehicles that are easy to accomplish depending on what you've purchased and your vehicle.
Although mechanics and auto professionals often claim that Monroe shocks are better for maintaining than Gabriel shocks, this debate remains active. In fact, it's not a verified fact, and many professionals argue that there is no difference in the installation process or ease of maintenance between Gabriel and Monore. 
Warranty
When you're concerned about the service life of your shocks and struts, the warranty offered by a particular brand can bring you peace of mind. After all, you don't want to see your shocks and struts leave their last breath just after a few months while it was claimed to serve for additional months. 
Luckily, most of the products from Gabriel and Monore carry a limited lifetime warranty. The lifetime warranty provided by Monore covers the following items:
Monroe Reflex
Monroe OESpectrum
Monroe GasMagnum
Monroe QuickStrut
Whilst Gabriel's lifetime warranty covers the Ultra shocks and struts and ReadyMount struts. However, in terms of warranty, Airshocks from both Gabriel and Monore may disappoint you as they have only a 2-year warranty. 
Cost
Shocks and struts are a crucial aspect of your car that plays a major function in ensuring a smooth and secure ride. Contrary to our intuition, however, we often do not want to spend too much on these auto parts. Since costly shocks and struts have a higher life expectancy, thus means to be a better investment.
Both Gabriel and Monroe have their entry models for beginning consumers, but either remains at the very same high level of performance throughout the lower-priced choices. However, if you use ReadyMount and Quick Strut for price comparison, you can see that things are indeed not quite that way, as Monroe is slightly pricier by only a little margin. 
In most cases, the major chunk of the cost is directly linked to the labor and other efforts needed to install components, and you may save considerable cash if you're not a newcomer.
Gabriel vs. Monroe Shock and Strut – Which One is Better?
It is evident that both Gabriel and Monroe have contrasting strengths and that their products are just right for different purposes and scenarios. Ultimately, the choice is up to each individual, but if you talk about our opinion, it can be summarized as follows:
For Air Shocks
Gabriel HiJackers is the undisputed rear lift winner if you value leveling your truck or SUV. An air shock is good for getting weight out of a vehicle's rear end; it goes from 25 to 200 psi, while Monroe's Max Air shocks help do that same from 20 to 150 psi. 
If you don't really care much about higher rear ends, Monroes may make more sense for you. Cheaper, with a more comfortable ride regardless of what the weather is like, and its all-weather fluid outperforms in chilly weather. 
For Gas Shocks
The Monroe OESpectrum shocks are the most recent iterations of Monroe's OE Series gas shocks. They boast the advantage that the nitrogen inside the tubes is self-lubricating, preventing any denting. This is far better compared to Gabriel Ultra gas shocks. 
A more secure procedure for making things tighten up and last than previously developed, whereas many other shocks are modeled after Gabriel Ultra. You may still get the same performance here except concerning force. 
Reflex shocks can supply up to the needs of light trucks on the road. However, if you are going to tow or prepare to drive along unpaved grounds, we would not suggest these. 
For Struts
They come pre-assembled, can be installed fast, and are compatible with OEM-style valving are things both Monroe and Gabriel struts have in common. Each one will give you good control over your ride as well as enough firmness and bounce. 
Again, then, Monroe has an ace up their sleeve. Looking at their QuickStrut assemblies, we see greater building quality in the bearings and the bearing plate.