Leaf spring is almost synonymous with incredible strength and durability due to those solid steel sheets holding them together. But, does adding leaf springs increase payload? The answer is no. Actually, adding leaf springs helps to minimize sag and increases handling capacity on uneven or steeply sloped terrain.
No matter whether you're talking about the stock leaf spring unit or adding extra leaf springs to the setup, this will have little to no effect on the payload. Rather, disassembling your stock leaf spring setup will initiate extra stress. 
But why can't they increase the payload despite the astounding strength? And if you're willing to increase the load capacity of your vehicle, how can you do that? To find out all the answers in detail, stay with us till the end. 
What is Payload Capacity?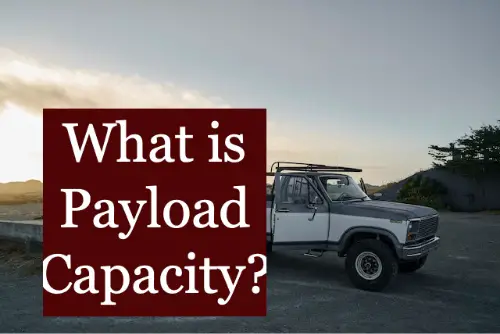 There is a common tendency among people to interchange payload with towing capacity. This is why we want to make this fact absolutely clarified to you. So, what is the payload capacity? The amount of weight a vehicle can carry without compromising its performance or the vehicle's condition is called its payload.
This includes the vehicle's weight inside the passenger compartment and trunk, as well as whatever is in the trailer being pulled behind the vehicle. A car's cargo capacity includes everything that's within the truck and the bed. 
Trailer tongue weight, which is the weight the trailer exerts as a trailer sways, is also included as part of the payload if your vehicle has a trailer hitch. The maximum weight your car can tow when towing a trailer is called towing capacity.
For any vehicle, towing capacity will be higher than its payload because as much as a trailer can be pushed while you're sitting inside it, you also have to haul the weight on your back. Payload capacity, on the other hand, is simply a lower of the towing capacity as the number of people riding in a vehicle is a smaller weight than a vehicle full of gear being towed 
Does Adding Leaf Springs Increase Payload?
Now it's time to explore the key point. Well, you may have seen some people recommend leaf springs to maximize payload capacity. But the real fact is that your vehicle comes with a pre-estimated payload capacity. You'll find this information by exploring its owner manual. 
Here the point is that each truck or SUV is configured to support or carry a pre-determined amount of weight. Engine, transmission, cooling system, brakes, rear axle, frame, and the hitch itself might affect the effective load-carrying capacity of a towing vehicle by a variety of factors. You can't exceed that limit unless you bring major changes in its configuration. 
Then what's the role of leaf springs here? Adding an extra leaf to the rear axle doesn't add strength to the axle or the transmission. It does not improve the engine or gearbox either. Instead, it adds extra load to the rear of the vehicle so it doesn't flop downward. 
If you're often driving on poor-quality roads and have significant weight on the rear end of your vehicle, sometimes simply adding an extra leaf to the axle can make it weak.
What's the Role of Leaf Kits?
If you have heard people use leaf kits, this might make you wonder about what's the role of leaf kits. However, this is a different story. Some vehicles call for additional leaf springs to increase their capacity. When a vehicle is leaning back while loaded, it's a clear indication that its capacity is not living up to its billing.  
These vehicles should not be built to carry heavy items, and a truck ought to be in a position to carry a full load without being pushed backward. You are adding extra support to the back of the vehicle, making it capable of handling heavy weights in all kinds of driving conditions. 
In order to ensure this system works for you in all types of driving, there is a wide selection of leaf kits on the market for truck owners to choose from. If you choose to add leaf-to-leaf springs under your vehicle, you will have to decide which type works best for you and your vehicle.
How A Leaf Kit Increases Payload Capacity
As we mentioned, your pickup's capacity is engineered according to the manufacturer's ratings and will not exceed these ratings without additional add-ons, such as leaf chains and receiver hitches. These accessories are not intended to add your truck's payload capacity outside these ratings, but they may allow you to reach that total.
One of your primary ways to increase the amount of aggregate carrying capacity in your truck is to adjust the rear springs. You could make these tougher by installing a leaf pack. A leaf pack is an essential element for your truck's capacity to bear the heaviest load. It is an elongated disc with an affixed ridge.
The leaf springs in your truck give you added support as you lift your cargo bed to raise your truck's load. If you lift up your truck's bed with an extra payload, the leaf springs will lift with it. 
As a result, your vehicle will receive additional support. If you're leaning the truck, the additional leaf it will come with will heighten the effectiveness of existing leaf springs.
Recommended video:
Choosing the Right Leaf Kit for Your Truck
Nor are leaf kits a one-size-fits-all solution. That's why you'll find a number of leaf kits for sale on the market. Each one is designed to fit the dimensions and attributes of a particular type of truck.  As you're planning to maximize the capacity of your truck using a leaf kit, make sure it corresponds to your particular make and model.
There are two kinds of leaf spring kits, which add leafs to the leaf springs under the vehicle body: the weight can be kept low with leaf springs, or you can increase the truck's carrying capacity with a leaf kit. 
With leaf springs, the added leaf or leaf springs are added between the existing leaf springs and rebound springs at the rear axle, thereby increasing weight and capacity. With helper springs, extra springs are mounted on top of existing leaf springs to increase load capacity and allow for small displacement.
Should You Use Leaf Kits with A Damaged Leaf Spring Setup?
Leaf springs are specially designed so that every single leaf of the unit works as a unit when compressed, enabling the rear to help lift the front in the event of a substitute leaf spring. For these reasons, an empty truck that lacks a rear lift is dangerous, and helper springs or a detach spring device will be insufficient in assisting it as soon as mounted onto a rear framework of fault.
Possibly, helper springs or a lift leaf kit can contribute more strongly to a set of OEM springs if it's in good condition at the time you install the items. Consequently, helper springs and a leaf lift kit are made as aids rather than as a replacement for primary springs. 
If you notice a truck that has been empty for a long time but takes up the rear of the space when loaded, there is a good possibility that the leaf springs aren't at fault. Similarly, if a truck loads from the front but lowers the back when filled, the issue is most likely due to a worn leaf spring.
Recommended: Advantages And Disadvantages Of Leaf Spring
Some Helpful Tips to Ensure Efficient Payload
It's additionally crucial to distribute the weight on your truck evenly, particularly for the security of all components of your truck. Common sense is all that's required, so here we've shared a few tips that can help you to correctly organize the payload of your pickup truck. Here are some tips below:
Do not overload your truck to the point that it's unable to transport everything. 
Load the heaviest items you have in the back so that they fill the majority of the truck's bed. 
Don't be concerned about filling the truck as full as possible; be more concerned about distributing the load evenly across the bed. 
Place heavy items in the center of your bed with the help of ratchet straps. 
Do not have much cargo weight over the edge of your bed until properly secured 
If you're moving water or another fluid in your bed of the truck, be aware that the liquid may slosh backward, forward, and sideways as the truck accelerates, decelerates, and turns. Faster throttle or brake inputs or violent directional changes will result in more roiling and may become dangerous.
Final Words
So, what's your thought? Does adding leaf springs increase payload? Maybe you'll agree with us and the answer is no. Yes, you can use leaf kits, but this also doesn't mean increasing payload. Rather they maximize the original capacity and efficiency of the leaf spring unit.